The next time some big-government-loving liberal starts complaining that the best thing we can do to reduce the national debt is to raise taxes, tell them that they do not have to wait for Washington! They can give more today!
On the website of the U.S. Treasury Department, there is a little known page that describes how you too can help reduce the National Debt by making voluntary gift contributions!
You can pay as much in additional taxes as you want! Just write a check or in a really ironic twist, use your credit card to make your donation to the National Debt.
Here's what the U.S. Treasury has to say:
The Bureau of the Public Debt may accept gifts donated to the United States Government to reduce debt held by the public. Acting for the Secretary of the Treasury, Public Debt may accept a gift of:

Money, made only on the condition that it be used to reduce debt held by the public.
An outstanding government obligation, made only on the condition that the obligation be retired and the redemption proceeds used to reduce debt held by the public.
Other intangible personal property made only on the condition that the property is sold and the proceeds from the sale used to reduce the public debt.

Gifts to reduce debt held by the public may be inter vivos gifts or testamentary bequests.
Ain't that just too cool!
Over the years there have been some courageous souls willing to make direct donations to help pay off the National Debt, but the donations have never grossed more than $3.1 Million in a single year. The 2011 U.S. Budget Deficit now exceeds $1.3 Trillion and even $3 Million in cash just isn't going as far as it used to! I can only guess that Hollywood stars, George Soros, Warren Buffet, Bill Gates and others are just not beating down the door to give a little more.
We need to remind liberals that it is ok to want to give more and then send them right here to MeridianTeaParty.com to get the low-down on how to make their dreams of higher taxes a reality before sunset today!!!
We even have Chuck Woolery on board to help sell this plan: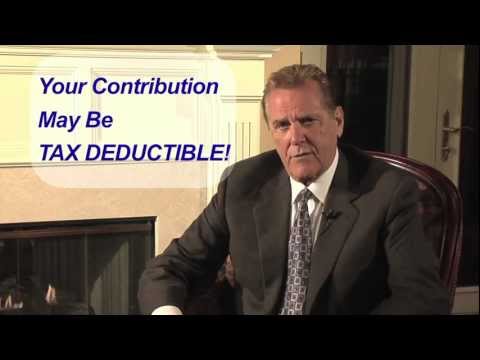 So when your liberal friends and relatives start talking about their desire for taxes to be raised, remind them that passing another law is unnecessary!
Send them to this page and explain to them how the National Debt could be paid off tomorrow if enough kind-hearted folks like themselves would make bigger, better donations more often to the U.S. Treasury!
Taxes are really just gifts anyway, aren't they?
Remember:
There are two ways for you to make a contribution to reduce the debt:

You can make a contribution online either by credit card, checking or savings account at Pay.gov
You can write a check payable to the Bureau of the Public Debt, and in the memo section, notate that it's a Gift to reduce the Debt Held by the Public.Mail your check to:Attn Dept G
Bureau of the Public Debt
P. O. Box 2188
Parkersburg, WV 26106-2188
Related Posts: